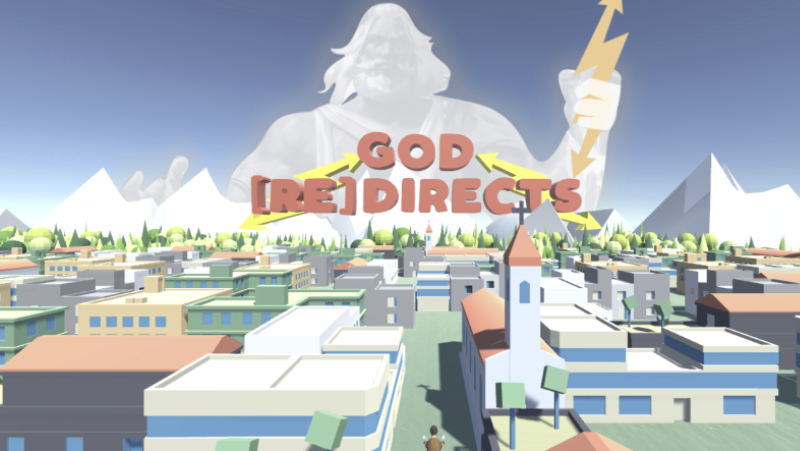 God [re]directs (2019)
Game Jam
Game Design
Level Design
Marketing
Design
In God [re]directs you either play a God in VR or a pizza delivery boy in a 3D low-poly world on PC. Two players working against each other with two different objectives and abilities. The delivery boy is driving a scooter and has to get to a specific location in his world, an arrow is guiding him.

However, God has different plans. He stands above his world and has to prevent the delivery boy from reaching his destination. He can redirect him by picking buildings and placing them differently. The layout of the level was inspired a lot by Tetris blocks.

These were my main tasks: Testing, thinking about game concept & mechanics, designing the the user interface, the logo & key visual.

Thanks a lot to Kirill Sedow. He wroten and composed our Soundtrack which is available on Soundcloud.